We are selling you the complete set.

TDS-4i (4 Axis Milling DRO) with 4 Precision Glass Scale with protective cover and all the necessary mounting accessories.

Everything is included, so you do not need to hunt down anything from your hardware store !!

Most customer want to install this 4 axis DRO on their milling machine for X, Y, Knee-Z and Quil-Z axis

This TDS-4i DRO is caters for inch (4 decimal places 0.0005") and mm (3 decimal places 0.005) .

Speciallu in inch, it is make for easy reading


as the display in inches is 4 decimal places.
e.g. the display will show (4 decimal places) "0.1234 inch"

Some of competitors DRO, will show (5 decimal places) "0.12345", which is very distracting and unfriendly to the eyes.


MM/Inch reading can be toggle by just pressing a button

4 piece of High Quality Precision Glass Linear Scale
(Photo only show 2 pieces, but you will get 4 scales)

Each individual Scale are checked by Laser during production to ensure they meet the industry standard.

They also comes with their corresponding coolant protective cover

Our TDS Scales comes with Double-Layer Rubber Sealing lips for double the protection against coolant and chips.

(Other scales only has Single-Layer Rubber Sealing, so their life spans are greatly shorten)
How we know ? Because we install DRO system and linear scale everyday for our customer.


We are unlike other "Traders Only" Seller, whom, will not be able to give you the correct advice and only provide you with the cheapest.

We choose the BEST, so you Worry LESS !!

Scale installation manual in English.

Showing the method to install the Precision Glass Linear Scale.

Complete sets of screws, washer and spring washer.

We make sure you have enough. Even enough for you to drop a few screws and make them disappear. (You know what I am talking about... It always happen and it always seems that the floor has eaten them.)

We do not want you to waste time to search for missing screws. We want you to have an easy and carefree installation.

I believe you are happy with our thinking !!

Shim plates for adjusting the scales alignment and thickness

This is critical for getting the correct alignment, and we make sure you have these with different sizing, so it match any alignment problem.

Do our competitors offer them ?? It sets you thinking !!

2x Mounting blocks

For easy installation on uneven surface... Most of the time the Y-axis on the Milling machine will not be smooth.

So either, you make one yourself, or you buy from TheDROStore, whom had already prepare them for you.

A little thoughts goes a long way !!

Cables need to be tidy, that's why we are providing you with cable clips and cable tie to manage the cables,

It must be tidy and not hook on to something and break the cable.

No bother to check with our competitors anymore... we give you best value and ease the pain of installing the DRO system.

We can see you smiling from miles away now !! Cheers !

6x solid pieces of mounting bracket with the slots and screw holes tapped. (Sample photo only show 4 pieces, but you get 6 pieces)

You need these to get the correct mounting position of the Reader Head (Sensor Head).

I saw some seller in eBay provide only 1 piece of bracket. I can only say good luck to their buyer, and hope their machine is mould to suit their 1 piece of bracket.

You get good quality and good service, plus our in-depth knowledge of DRO installation !!

See what you can do with 4 brackets.

It allows you to mount, even in difficult conditions.
List of items:
1) DRO (1 set)
- TDS-4i
- Protective Cover
- Power Cable
- Mounting Arm and screws
- English Operation Manual

2) Precision Glass Scales (4 set)
- Choose the preferred travel length:
Metric: 50, 120, 170, 220, 270, 320, 370, 420, 470, 520, 620, 750, 820, 920mm.
Inches: 2, 4.7, 6.7, 8.7, 10.6, 12.6, 14.6, 16.5, 18.5, 20.5, 24.5, 29.5, 32.3, 36.2inches.
We also make scales up to 120inch, longer scales at additional cost.
(Physical Length/Overall Length is 142 mm (5.6") longer)

You can CHOOSE ANY 4 PIECE OF GLASS SCALE FROM THE ABOVE.

To know what travel length scale will suits yout machine, you can visit my blog:
http://mtechdro.blogspot.com/2007/08/faq-what-scale-length-will-suit-my.html

Here are some common scales for these standard machine:
| | | |
| --- | --- | --- |
| Mill Size | Scale Travel | Scale Overall Length |
| 8 x 36" | 12.6 x 30" | 18 x 35" |
| 9 x 42" | 14.6 x 30" | 20 x 35" |
| 9 x 49" | 14.6 x 36" | 20 x 41.8" |
| 10 x 54" | 16.5 x 40" | 22 x 45.6" |
| | | |
| --- | --- | --- |
| Lathe Size | Scale Travel | Scale Overall Length |
| 12 x 24" | 6.7 x 30" | 12 x 35" |
| 12 x 36" | 8.7 x 40" | 14 x 45.6" |
| 13 x 40" | 8.7 x 40" | 14 x 45.6" |
| 14 x 40" | 10.6 x 40" | 16 x 45.6" |
| 16 x 40" | 10.6 x 40" | 16 x 45.6" |
| 16 x 60" | 10.6 x 60" | 16 x 65.6" |
| 18 x 60" | 12.6 x 60" | 18 x 65.6" |
- 6 pieces of mounting bracket
- Protective cover
- 2xMounting blocks (for easy installation on uneven surface)
- Shim plates for adjusting the scales alignment and thickness
- Cable clips and lots of mounting screws
- Scale installation manual

Technical Information:
TDS-4i Features
~4 LED 8 Segment display for X,Y,Z,U Axis
~1 LED display for information/help display
~On Board Calculator
~Absolute/Incremental
~M/I: MM/Inches conversion
~X, Y, Z Quick-zero button
~200 work piece zero position memory
~1/2 function, Part Centering
~PCD, Bolt hole circle pattern
~Straight Line, hole pattern
~Linear error compensation function
~Rounding "R" function
~Power off memory
~Radius / Diameter Reading can be set via parameter
Linear Precision Glass Scales Features
~High Precision Etched glass
~Resolution : 5um (0.005mm).0002 inch
~Signal : TTL SQUARE WAVE (9pin SUB-D connector)
~Grating pitch: 0.02mm (50LP/min)
~Accuracy: ±0.005 mm or 0.0002" (at 20 deg C)
~Reference marks at interval of 50mm
~Response Speed: 60m/min or 40ins/sec
~Cable length: Armoured 3 Meter (about 9 feet)
THESE ARE HIGH QUALITY SCALES THAT HAVE BEEN CHECKED BY LASER !!!

Drawing of the Scales:

Slim Scales (Model JCXF ) - Normally used for Lathe Cross-slide ( measure up to 370mm, 14.5")


Standard Scales (Model JCXE) - Used for Z-axis on Lathe and Milling machine ( measure up to 1020mm, 40.1")

Long Scales (Model JCXG) - Used for Big machine with extended length ( measure up to 3040mm, 120")

Warranty:-
~ 1 year international warranty
Payment:-
~ Paypal is preferred.
~ Credit cards through Paypal.
~ Bank transfer
~ Telegraphic Transfer/Remittances

Delivery:-
~Door-to-Door By Air Parcel FEDEX Shipping -FREE
~Shipping for USA, CANADA, UK, AUSTRALIA, NEW ZEALAND is FREE US$125 ( 9 to 11 Days)
~For Other location, please email me for shipping/handling cost.
OPTIONAL: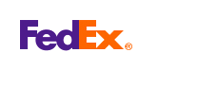 Why wait 9~14 working days ? You can have your DRO fly to you in

2~5 working days

. Get your DRO faster,

with point-to-point tracking and hassle-free clearance.




JUST ADD USD20.

FREE ONLY for THIS Promotion !!!






Other countries, please email to check for charges.

-----------------------------------------------------------------------------------

We are so SURE you will like it and improve your work efficiency and accuracy that we gladly offer you 30 days NO QUESTIONS ASKED return privilege.

This is a 100% refund. You are only responsible for shipping back the package.




11. Sample Photos of mTECH DRO installation (Click to see more photos at my Blog)
| | | |
| --- | --- | --- |
| | | |
| RF31 milling machine by Al Betzwieser (USA) | Harbor Freight HF 40576 14x40 lathe. by Ed Boysun (USA) | Birmingham lathe from John Stanke (USA) |
| | | |
| | | |
| Bridgeport Milling Machine from David Ralston (UK) | Harrison L5A (1961) from Ross Crymble (UK) | Sieg X3 Mill - Jeffrey (UK) |
| | | |
| | | |
| mTECH Scales used wit Fagor NV DRO | Bridgeport milling machine - Aaron Nelson (USA) | Harbor Freight Milling machine : ZAY7032G - Mike Deines (USA) |
12. WHAT OTHER BUYER SAYS ABOUT US:
Buyer : Charles Smyder (USA) (Click to see his DRO installation in the blog)
" the free E-book was invaluable for mounting hints and especially noteworthy for the proper scale alignment proceedures. The trouble free, neat & tidy installation was due wholly to the the extra thought that you put into creating the complete DRO package. Just as your ad stated, there was nothing else to buy "
Buyer: efatec (130) (Germany)
"Superschnell und super Ware. Vielen Dank und immer gern wieder."

Buyer: floritasonia ( 57 ) (Italy)
"Ok ottimo molto veloce.Porodotto di qualità."
Buyer: toch185 ( 16) (Swiss)
"shipment very very fast , thaks a lot"
Buyer: protman16 ( 18 ) (CANADA) Mar-11-2008
"Excellent communication, very fast shipping and great customer service!!!"


For more information and machine installation example of our customer, you can check it out:
The Number #1 blog for DRO installation example
RETURN POLICY
=============
We are so SURE you will like it and improve your work efficiency and accuracy that we gladly offer you 30 days NO QUESTIONS ASKED return privilege.

This is a 100% refund
You are ONLY responsible for the Packaging and Shipping costs.


CHECKOUT INSTRUCTION
====================
Please advice:
1) What is the measuring length of the scales?
2) Your shipping address
3) Your phone no.

After you purchase we will email you to ask for your required scale length before shipping.
We believe in personal touch to give you peace of mind.